Solving the need for both public and private blockchain solutions
Algorand's Research team is at the forefront of innovation and achievement for blockchain. Led by Turing Award-winning cryptographer and Algorand Founder Silvio Micali, the latest release from this group is focused on the need for both private and public blockchain. 
The Algorand protocol is a public permissionless blockchain platform that enables all organizations, individuals and governments to exchange value in a manner that is efficient, secure and transparent. However, governments, central banks and traditional financial organizations have complex regulatory, control and compliance requirements that frequently require a different solution. 
Understanding this need for both public and private blockchains, Silvio Micali has recently shared his latest for Algorand Co-Chains, which are private permissioned chains that interoperate with the Algorand MainNet. 
A simple overview of what Algorand Co-Chains provide:
Independent from the public chain
Provides rigorous fine-grained control
Transactions shielded from outsiders
Chooses its own validators
Runs its own Algorand consensus algorithm
Interoperates with the Algorand main chain to transact with other co-chains with the same ease and security 
Enjoys all the benefits of the Algorand main chain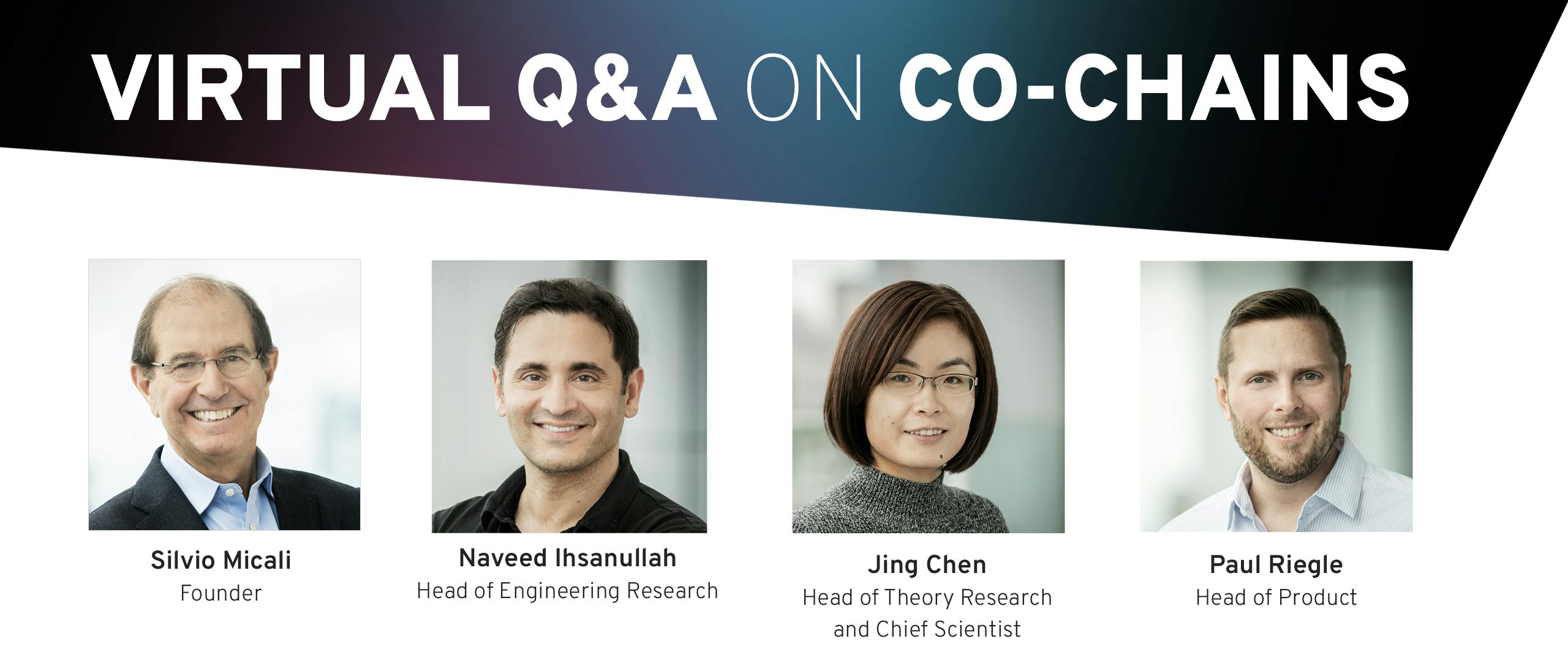 Featuring:
Silvio Micali, Founder
Naveed Ihsanullah, VP of Engineering Research
Jing Chen, Head of Theory Research and Chief Scientist
Paul Riegle, VP Product
Moderated by:
Keli Callaghan, VP Marketing