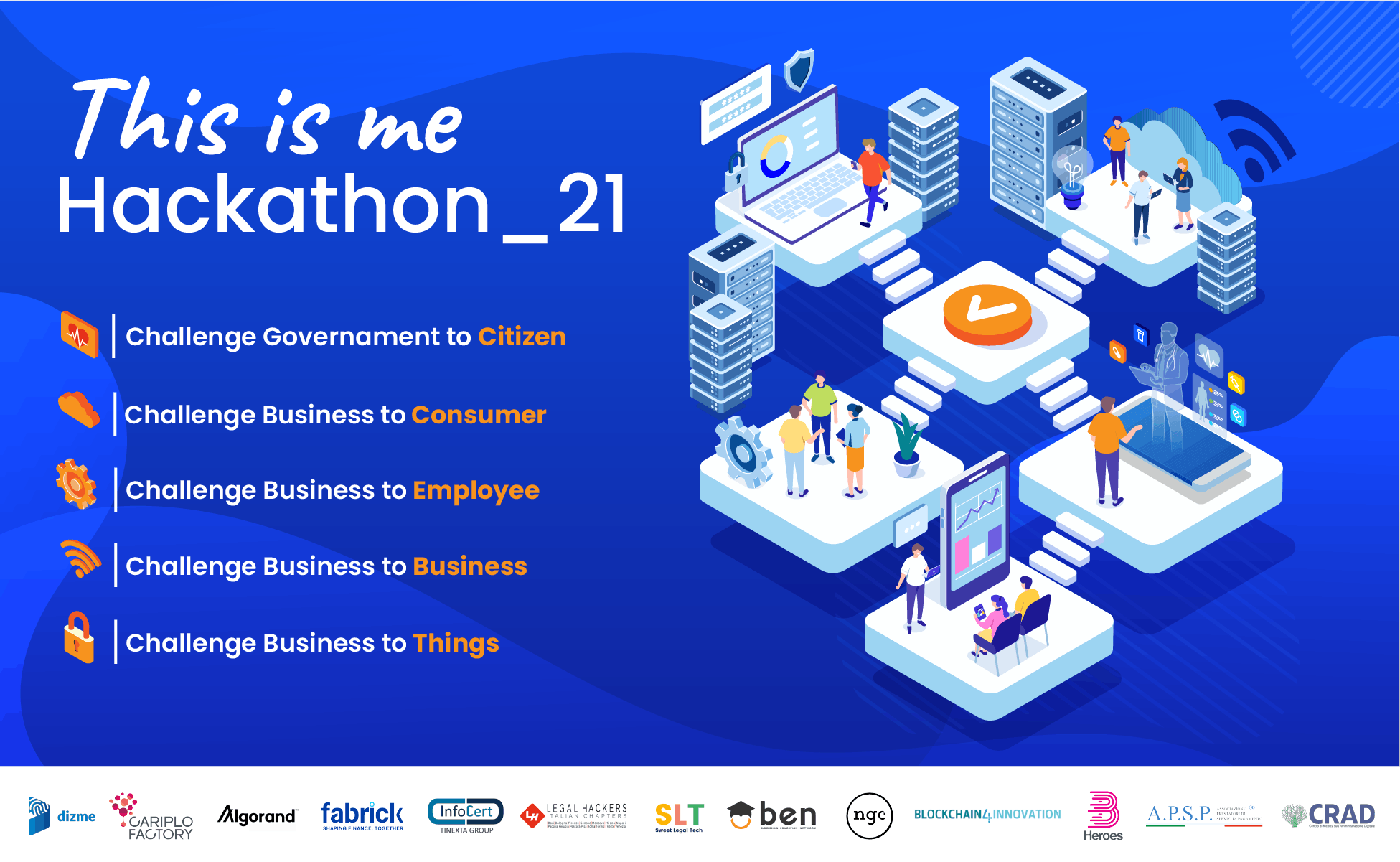 We are delighted to share that Algorand will be joining This is Me Hackathon 2021, an initiative created by DizmeID Foundation in collaboration with  Cariplo Factory, Algorand, Fabrick, InfoCert, Blockchain Education Network (BEN) and others. 
The This is me Hackathon_21 initiative aims to identify original ideas and innovative solutions, promoting the development of a new identity model for a real control of consumers privacy and personal data.
Participants will be able to carry out their own innovative project by leveraging the components of the Dizme ecosystem as well as developer tools provided by Algorand and other technological partners, to create and share verifiable credentials, enabling new ways of digital interaction. 
This is me Hackathon_21 will be divided into five challenges:

For each challenge, a series of use cases representative of the priorities expressed by the companies of the Dizme ecosystem will be outlined, aimed at experimenting new business models focused on the vision of decentralized identity.
Hackathon dates are as follows:
Registration: February 27th - March 14th, 2021
Kickoff: March 15th
Final submissions: April 13th
Final event: April 22nd
While this first edition will be in Italian, foreign participation is possible as almost all the technical documentation is in English. Learn more here.
We hope to see you there!