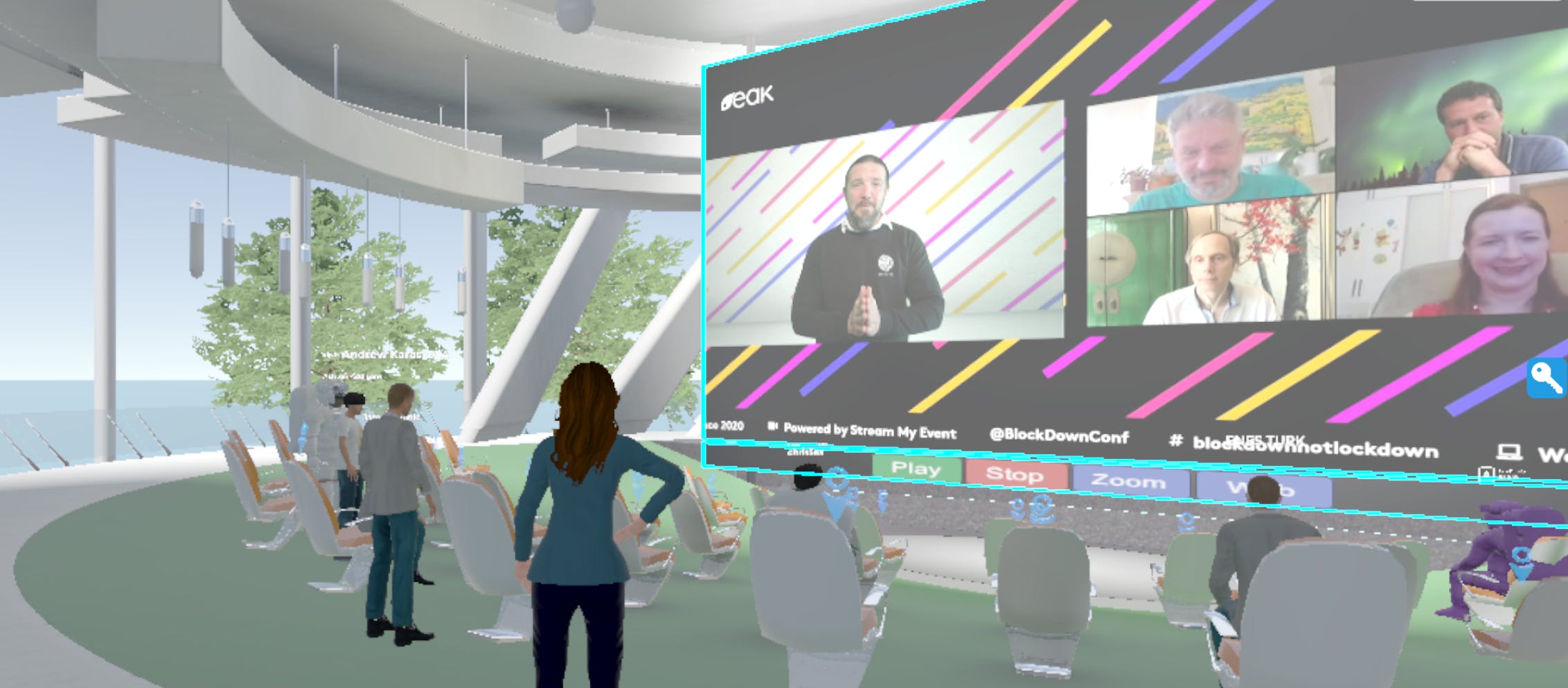 With conferences and events shifting online, we were excited to be part of BlockDown 2020 and immerse ourselves in a new virtual event experience for blockchain.
BlockDown felt like a glimpse of the future - a video-game-like 3D surrounding that simulates the conference environment. Set in a virtual conference hall - participants were represented by customizable avatars and could walk around, chat with other participants, visit virtual booths and sit-in on the live broadcasted panels (scroll down to watch the "Challenges for Enterprises" panel we participated in).
At the Algorand booth - participants could chat with a member of our team, watch Algorand's explainer video, read an Algorand overview or learn about our Core Tech in a nutshell.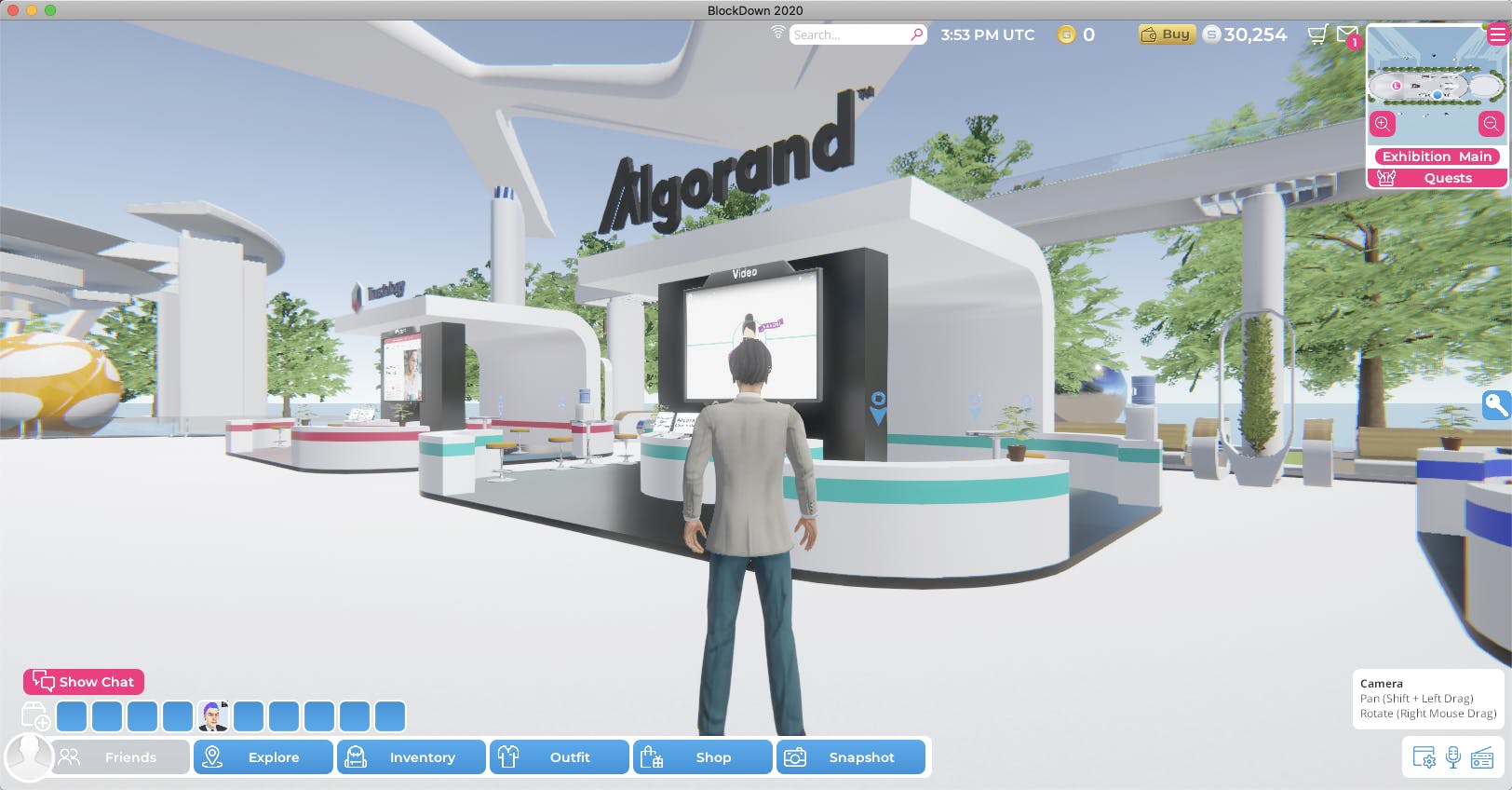 Panel: Challenges for Enterprises in the Crypto Industry
Pietro Grassano, Algorand's Director of Business Solutions - Europe, joined Joanna Ossinger (Bloomberg), Peter Demeo (IBM) and Alex Batlin (Trustology) - all who shared unique insights and perspectives around industry adoption of blockchain technology.
The in-depth discussion includes:
- How blockchain can help enterprises going forward.
- The importance of using solutions that are scalable, decentralized & secure.
- How Covid-19 is affecting the space and much more.
Watch below: