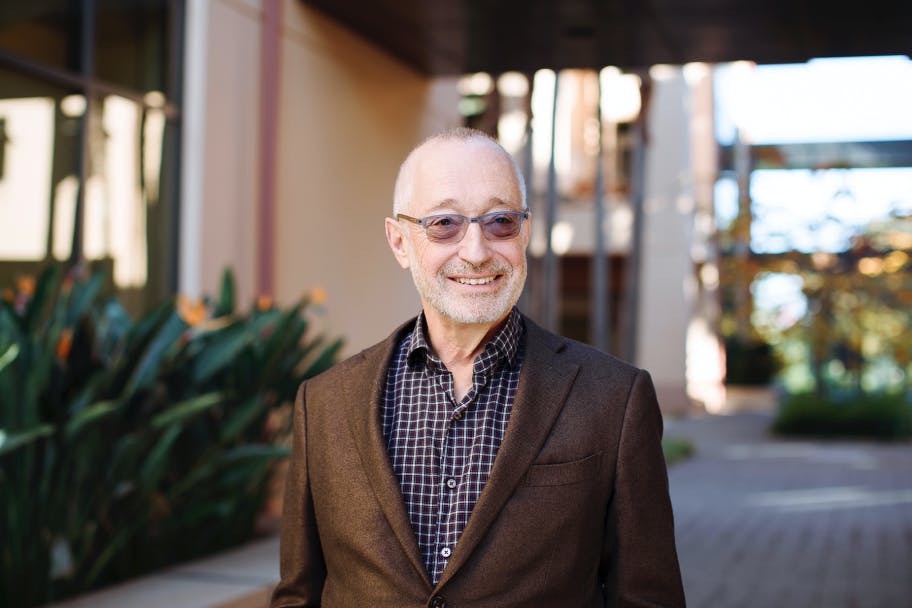 Algorand is excited to announce that Paul Milgrom has joined its distinguished list of advisors and will bring deep expertise across a range of modern microeconomic theory to the Algorand team and extended community. Algorand, a next generation blockchain platform, has seen increased adoption across financial organizations and central bank digital currencies in particular. With purpose-built functionality built directly into layer-1, Algorand's pure proof-of-stake blockchain is proving a compelling option for sophisticated applications of the future.
Recent highlights of increasing adoption of Algorand include the first FCA regulated exchange Archax, a number of widely used stablecoins such as Tether and Center's USDC, the first national digital currency with the Marshall Islands, first-in-class digital asset with private investing platform Republic and more.
"I am honored to be advising one of the most advanced and high performing blockchain platforms available today," said Dr. Milgrom. "It is thrilling to be a part of a visionary team that is delivering on what may lead to widespread blockchain adoption. I look forward to bringing my experience and knowledge to advance Algorand and the community it serves."
More on Paul Milgrom
Paul Milgrom is the Shirley and Leonard Ely professor of Humanities and Sciences in the Department of Economics at Stanford University and professor, by courtesy, at both the Department of Management Science and Engineering and the Graduate School of Business. In 2020, Milgrom was named a Distinguished Fellow of the American Economic Association.  According to the Distinguished Fellow citation, Milgrom "is the world's leading auction designer, having helped design many of the auctions for radio spectrum conducted around the world in the last thirty years, including those conducted by the U.S. Federal Communications Commission (ranging from the original simultaneous multiple round auction with activity rules, to the recent incentive auction for repurposing broadcast spectrum for modern uses). His applied work in auction design and consulting has established new ways for economists to interact with the wider world. He is also a theorist of extraordinary breadth, who has provided (and still continues to provide) foundational insights not only into the theory of auctions (including his 1982 paper with Weber), but across the range of modern microeconomic theory."
Continuing, the citation notes that "His work has been widely recognized. He is a member of the National Academy of Sciences and the American Academy of Arts and Sciences. He has received major prizes, including the 2008 Nemmers Prize, the 2012 BBVA Foundation Frontiers of Knowledge Award, the 2014 Golden Goose Award (with McAfee and Wilson), the 2018 CME Group-MSRI Prize in Innovative Quantitative Applications, and the 2018 John J. Carty Award for the Advancement of Science (with Kreps and Wilson). He is the dissertation advisor of many successful economists."
Milgrom is the author of two books and his publications, which span much of economic theory, have been cited by others more than 100,000 times (according to Google Scholar,). A leader in radio spectrum policy and auction theory and applications, Milgrom co-invented the two auction formats most commonly used for selling radio spectrum licenses in North America, Europe, Asia and Australia and led the Auctionomics team that designed the U.S. Incentive Auction process, which reallocated UHF-TV channels for use in mobile broadband.