Algorand welcomes Robert Matza, previously of GoldenTree and Neuberger Berman, as Senior Advisor.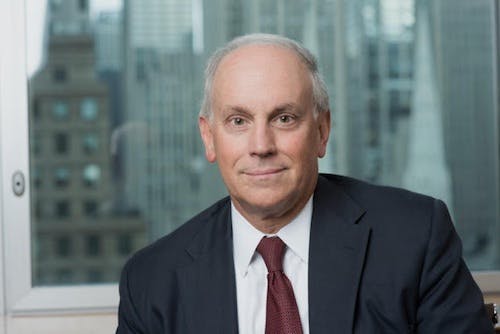 Algorand is excited to announce that Mr. Robert Matza has joined its distinguished list of advisors, and bring his experience across asset management and traditional finance to the Algorand leadership team. Algorand, a next generation blockchain platform, has seen increased adoption across financial organizations and central bank digital currencies in particular. As the world's first open, public, pure proof-of-stake protocol, some of the Algorand adoption highlights include the first hybrid IPO with World Chess and the London Stock Exchange, the first national digital currency with the Marshall Islands, first-in-class digital asset with private investing platform Republic, e-money issuance with Monerium, and stablecoins with the likes of Tether and Meld Gold.
"I am thrilled to be joining what I view as one of the most promising and advanced blockchain technologies available in the market," said Mr. Matza. "The highly respected team has a vision for blockchain and is executing on removing the friction from the exchange of value. I look forward to bringing my experience and relationships to help further push blockchain adoption in traditional financial organizations."
More on Robert Matza
Robert Matza was previously President, Partner and member of the Executive Committee of GoldenTree for 14 years. Mr. Matza joined GoldenTree in January 2006 and managed GoldenTree's business management infrastructure, which provides operational support to GoldenTree's investment products and client franchise. Mr. Matza retired from GoldenTree in 2019. GoldenTree is an asset manager managing over $30 billion in assets.
Prior to GoldenTree, Mr. Matza served as President and Chief Operating Officer of Neuberger Berman, Inc., as well as a member of its Board of Directors and Executive Committee, and following its acquisition by Lehman Brothers, a member of Lehman Brothers' Management and Investment Committees. He joined Neuberger Berman in April 1999 as a Principal, and led the team that successfully completed the initial public offering of Neuberger Berman in November of that same year. Between 2000 and 2003, he negotiated and completed several acquisitions and lift outs. In 2003, Mr. Matza negotiated the $2.6 billion sale of the company to Lehman Brothers. Assets under management grew from approximately $55 billion to over $107 billion from the time that Mr. Matza joined Neuberger Berman, until he left at the end of 2005. Mr. Matza's industry experience prior to 1996 includes 16 years with Lehman Brothers and its predecessor companies, where he last served as Managing Director, Chief Financial Officer and a member of the Operating and Investment Committees.
Mr. Matza is currently also serving as a Senior Advisor at Rockefeller Capital Management, a high net worth and family office advisory platform. Mr. Matza currently serves on the Board of Directors (as well as audit and compensation committees) of Advisor Group Inc., a privately owned network of independent broker-dealers that was purchased by a private equity firm for $2.3 billion in 2019. He is also a board member at FinServ Acquisition Corp. He is a member of the Dean's Advisory Board and the Board of the Center for Institutional Investment Management of the University at Albany's School of Business. Mr. Matza earned his bachelor's degree from the State University of New York at Albany, his MBA in Finance from New York University and he is a Certified Public Accountant.