Join us at San Francisco Blockchain Week! We look forward to sharing Algorand's vision for financial adoption, the future of cryptography and the technological innovations that have continued to drive Algorand's momentum since MainNet launch.
We invite the local community-- students, researchers, developers, blockchain enthusiasts and more -- to join us at a number of events in San Francisco the week of October 28 - November 1.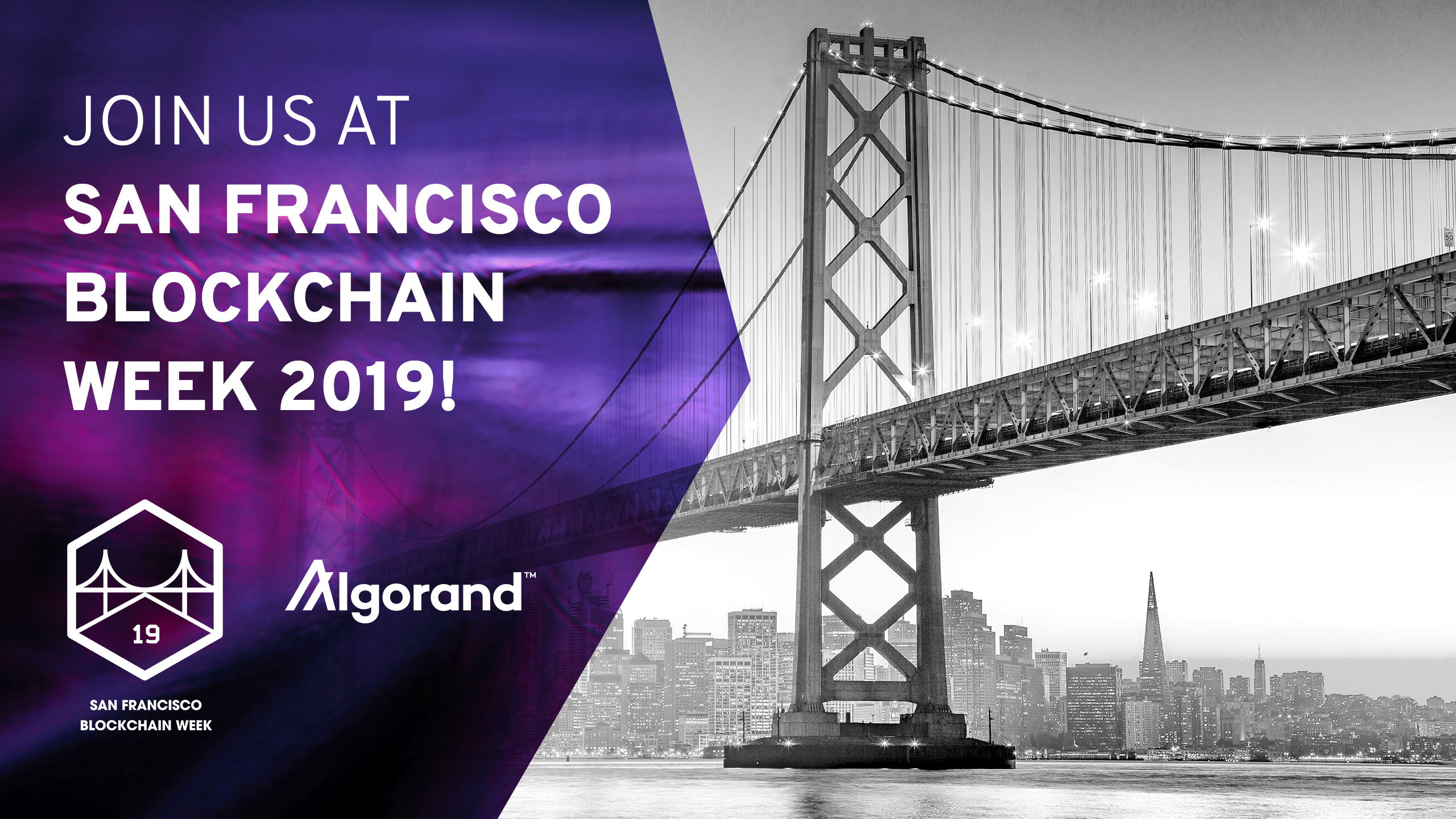 Check out the events below and register today to secure your spot:
Monday, October 28, 2019
Crypto Economics Security Conference (CESC) - Silvio Micali will be giving a Keynote on Algorand's Forthcoming Technology. 
9:30 AM - 10:15 AM @ West Stage, Pauley Ballroom, UC Berkeley 
Wednesday, October 30, 2019
Simons Institute, Theoretically Speaking Series - Silvio Micali Presents Algorand's Forthcoming Blockchain Technology
6:00 PM - 7:30 PM @ David Brower Center in Downtown Berkeley
Thursday, October 31, 2019
SF Blockchain Week Epicenter - Silvio Micali & Shafi Goldwasser's Fireside Chat: How will cryptography shape humanity in 30 years?
10:00 AM - 10:30am @ SF Epicenter
SF Blockchain Week Developer Workshop - Blockchain with IoT: Algorand and Raspberry Pis
11:30 AM  - 12:30 PM @ SF Epicenter