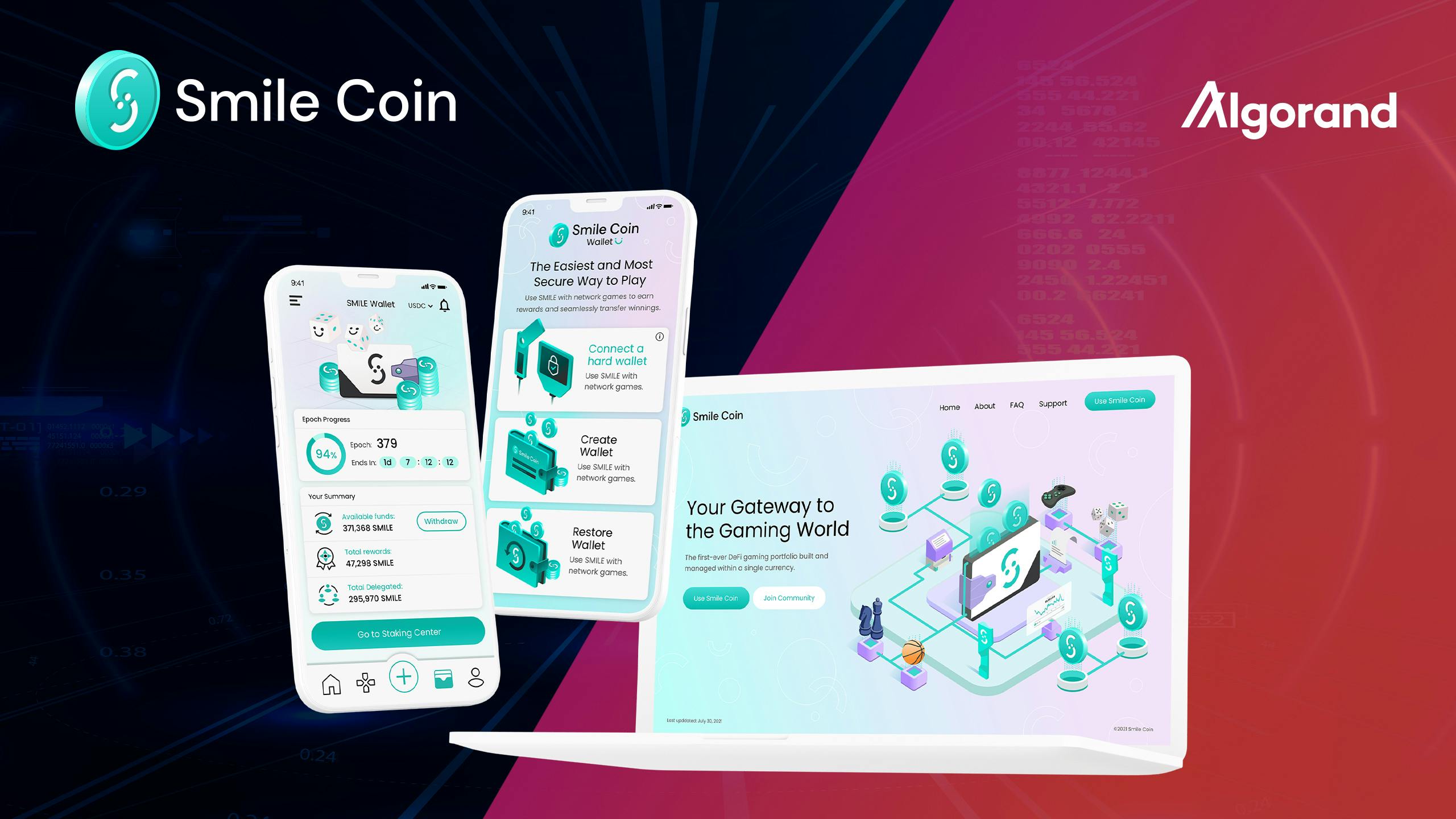 Smile Coin, part of the growing defi ecosystem on Algorand, has launched the first-ever decentralized gaming portfolio and payment processing to transform the way businesses and users transact on gaming apps.
Smile Coin (SMILE) is on a mission to decentralize gaming activity by enabling users to view, manage, and track their gaming activity on an open, public infrastructure. The blockchain-based network will create a decentralized platform for gamers to manage and control the use of their gaming data and leverage AI-tools to optimize performance. Their offerings will also include streamlined financing for gaming companies and alternatives for payment processing
Smile Coin is built by a team of passionate and committed systems designers, engineers, cryptographers, solutions architects, and researchers. Founded in 2021 by Nick Bucheleres, Taj Tarsha, and Robert Burden, it was created to solve high fees, slow payment processing, and unfair domestic banking regulations in the gaming industry. Solving for these will transform the way gaming businesses and gamers transact in burgeoning digital gaming economies. 
Why Algorand?
Smile Coin began developing its application on Ethereum, but ran into challenges on scaling in order to meet the needs of the massive gaming industry. The Smile Coin team elected to migrate its project to Algorand in order to provide users with a faster, more cost-effective, and fully decentralized transaction platform. Algorand has seen an increase in defi teams leveraging its high performing network that also has a simple deployment model with the Algorand Virtual Machine (AVM).