Today, Circle is rolling out broad support for USDC on Algorand, available through your Circle Business Account. Business owners and stakeholders can quickly use the Circle Business Account to send USDC on Algorand easily and at no cost.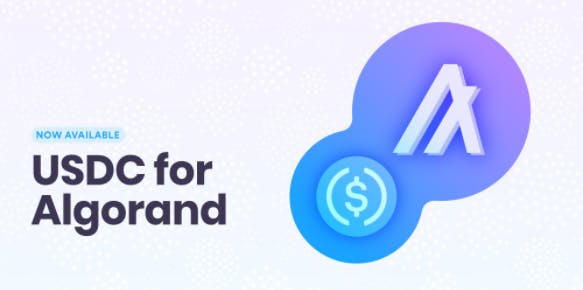 With your USDC balance, the Algorand implementation of USDC enables on-chain transactions that provide nearly instant settlement finality (5 seconds). It's blazingly fast and easy to send digital dollars natively on the internet. The USDC asset on Algorand can be monitored here including circulating supply and transactions. 
USDC for Algorand is now woven into Circle's full suite of products and APIs. Developers can also leverage Algorand for payments, commerce and financial applications through our powerful APIs for connecting to banks and cards, storing and managing digital currency wallets, and building custom financial applications built for scale and speed. 

Further Reading:
Need the right resources to start building today?